Internships and Employment Opportunities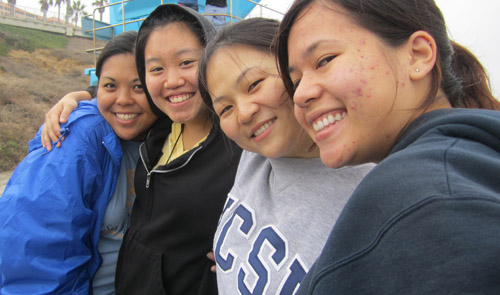 The CSI-Communication and Leadership offers internship opportunities to undergraduate students as peer educators and to graduate students in certain fields as graduate interns.
Peer educators
Peer educators are selected during spring quarter and expected to intern for a full academic year. Peer educators:
Receive advanced public speaking training
Present informational workshops and outreach to students
Coordinate social programs to promote community and a sense of belonging on campus
Meet the Current Peer Educators (and see a list of past peer educators).
Apply to be an CCL Peer Educator. (PDF)
Graduate Assistantship
Graduate students concentrating in student affairs administration, higher education, and related fields gain practical experience facilitating educational workshops and seminars. Graduate interns:
Develop public speaking and presentation skills
Facilitate seminars and workshops
Lead training classes and workshops for student organizations
Office Assistants
Assist staff members in office related tasks
Disseminate information to the public
Provide event and outreach support at campuswide programs
Director, Social Action Theatre
Directs the Social Action Theatre Troupe including casting, rehearsals, bookings, and performances
For complete job descriptions and application instructions, visit Port Triton