SBS: Students & Families
Tuition and Monthly Billing Due 3/22/2013

Monthly Billing Due 4/19/2013

Monthly Billing Due 5/17/2013

UC San Diego's "Pay it Green" Direct Deposit Campaign pays off for our Students!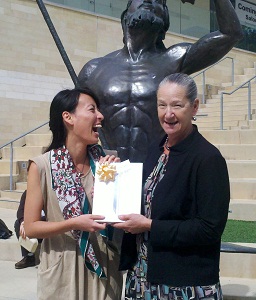 After a five year campaign, UC San Diego's Student Business Services is proud to say that UC San Diego Students are thinking green!
Every year Student Business Services conducts a Direct Deposit Campaign and Contest to encourage and educate UC San Diego Students on the benefits of Direct Deposit.
The average UC San Diego student Direct Deposit may seem to be a small and insignificant task, but the simple action of enrolling in the program has a huge environmental impact.  The environmental benefits saved by switching to electronic payments and refunds are enormous.  It saves, on average, $200,000 in check production, 1300 lbs of paper, 483 gallons of gas, and 372 lbs of greenhouse gasses. Direct Deposit Calculator (2009). Direct Deposit Calculator, www.payitgreen.org.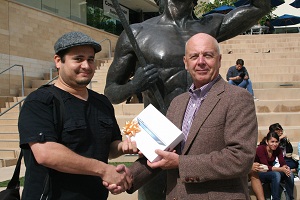 This year two UC San Diego Graduate Students are the winners of Students Business Services Direct Deposit Contest. The student's names are randomly selected from the currently enrolled direct deposit recipients.  On October 23, 2012 Vice Chancellor of Student Affairs Penny Rue presented Ketting Lin, a graduate student with IRPS an Apple IPAD with WIFI - 16GBS and James Myers, Director of Student Business Services presented Joaquin Contreras, a Graduate student in Communication with his Apple IPAD with WIFI - 16GBS.  Congratulations to our winners!
See these billing and payment resources to learn more about your student's bill, account activity, and the payment process.
Find out about: