Fun 101
Bored? Load up on some fun tips for having a good time both on- and off-campus.
If you're looking for a quick culture fix ...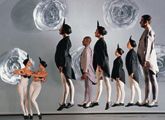 If it's eye candy you're in the mood for ...
To spice up your dining routine ...

If you're up for a little shopping ...

If you need a fitness fix ...

If you want to make new friends...

To learn a little something new ...

If you have a fun tip to add to the list below, please contact TritonLink.