Academic Enrichment Programs (AEP)
Academic Enrichment Programs are designed to broaden your educational experience and encourage your pursuit of an advanced degree.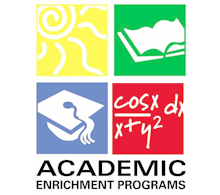 AEP offers UCSD undergraduates the opportunity to obtain valuable research-oriented academic preparation in virtually any academic major including science, math, engineering, social sciences and the arts and humanities. AEP initiatives are designed to encourage such students to pursue Ph.D.'s, medical degrees and other advanced degrees by providing them the experience of conducting research under the guidance of UCSD faculty mentors and to present research findings at noted undergraduate research conferences in the company peers and established scientists. AEP participants also receive assistance and guidance in applying for graduate school and various fellowships and scholarships, and the chance to exchange ideas with other research undergraduates and faculty from across the country.
In this effort, a special emphasis is made to increase the number of low-income and ethnically underrepresented students in graduate school and in academic/research professional positions. Former AEP students are now in Ph.D. programs and in professional schools and positions throughout the U.S., and in various foreign countries. AEP's enrichment programs include: the Faculty Mentor Program; California Alliance for Minority Participation in Science, Engineering and Mathematics Program (CAMP); Health and Medical Professionals Preparation Program (HMP3); McNair Program; Summer Research Program; UCSD Undergraduate Research Conference, and Graduate School Application Awards.
Programs and services 
Our programs focus on helping students
in two important areas:
Get hands-on experience and expand your horizons! Conduct research with faculty mentors, write and present papers, and explore career options.
Participate in programs specially designed to help you prepare for a medical degree, Ph.D., or other advanced degree.
Find out more about our programs: