Quarterly Seminars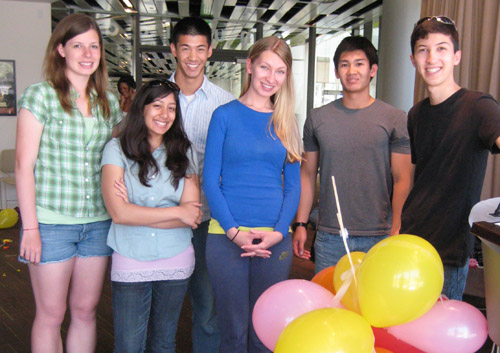 CSI-Communication and Leadership offers four non-credit seminars that develop students' social and professional skills in a fun, interactive environment. Seminars begin week 2 of each quarter and meet for 8-9 sessions. Certificates are awarded to students who successfully complete a seminar.
Seminars are open to current UC San Diego undergraduate and graduate students. The deadline to register for all quarterly seminars is Friday of Week 1.
Emphasizes the development of social self-confidence and "people skills" through experiential learning activities that address:
Initiating and maintaining conversations with peers and professors
Assertiveness and conflict management
Listening and self-disclosure skills
Understanding personality styles and group dynamics
Develop public speaking and presentation skills through practice speaking activities covering these topics:
Developing appropriate nonverbal communication and body language
Speaking with confidence and impact
Dealing with stage fright and anxiety
Speech preparation and practice
Preparing visual aids and utilizing technology
Emphasizes the development of professional communication skills for graduate/professional school and career including:
Networking
Interviewing
Resume writing
Professional practices and etiquette
Developing mentor relationships
Utilizing interactive and experiential activities, explores the intersection of communication and leadership skills using the Social Change Model of Leadership Development. Participants will explore group communication and teamwork skills; clarify personal goals, values, and identity; and motivate others through inclusion, taking action, and creating change. The "Seven C's" of leadership include:
Individual values of consciousness of self, congruence, and commitment
Group values of collaboration, common purpose, and controversy with civility
Community value of citizenship
Consciousness of the world around us is an invaluable skill for whatever career field students pursue. The goals of TEDI are to develop students' critical consciousness of social justice and equity minded leadership, and to build a network of inclusive, equity minded student leaders on campus. The program consists of a retreat, with four follow-up programs, workshops, or events selected by the participant to supplement learning. TEDI is co-presented by UCSD Associated Students and includes learning about:
Personal and social identity
Socialization
Systems of power and inequality
Liberation, allyship, and change
Register online for a seminar.