Triton Community Leadership Institute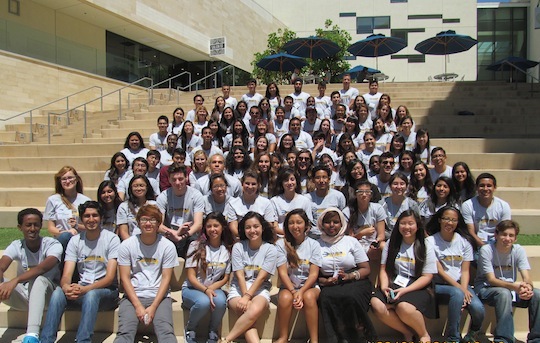 Support. Transition. Understanding.
TCLI is a summer residential program for new 1st year students who are the first in their family to attend college and/or have financial need. The institute includes inspiring and interactive sessions on leadership, conflict resolution, diversity, and social justice. Participants also attend monthly meetings throughout the first year of college to strengthen bonds and continue growth as a supportive community of student leaders.
Registration begins June 12, 2015
Benefits
Meet and network with peers, established student leaders, and key administrators
Get the inside scoop on navigating and getting involved in your first year in college
Learn valuable communication and leadership skills
Be empowered to make a difference at UC San Diego
Cost
Registration fee: $25
Those who are accepted to the program receive a scholarship to cover all program expenses. 
What's Included
Round-trip chartered bus transportation for participants residing in the Los Angeles/North Orange County area
2 night accommodation in a UC San Diego residence hall, including all meals & snacks
T-shirt, water bottle, and other program materials
Certificate of completion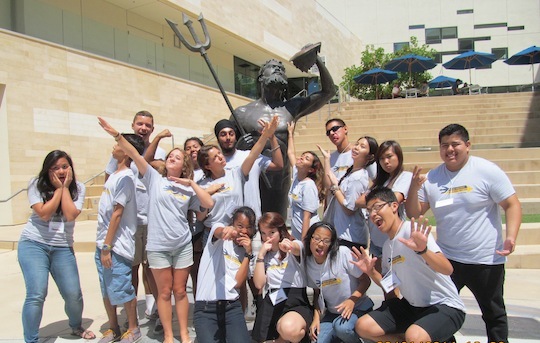 For more information:
Contact Willie Blackmon, Center for Student Involvement (858) 822-0181, wblackmon@ucsd.edu.
"In only three short days, I was able to connect with people that I hope will be in my life for years to come."
-Miguel A.
"The one thing I will forever remember about TCLI is the lasting friendships I have made and the effective communication skills I learned in the program!"
-Nataly A. 
"TCLI helps individuals strengthen their personal identity and motivates students to take action in order to change the community. Not only do students learn useful information and resources, but they develop a sense of belonging and attachment to the school. I personally feel a lot more confident and eager to start my new school year at UCSD."
"I was finally able to connect with other individuals who share similar goals to mine, and I had the privilege of meeting leaders who have dedicated numerous hours to making this an amazing experience. Seeing these leaders be so transparent and vulnerable in front of a room mostly full of strangers opened my eyes to the significance of this program."
-Bella N.