MEDS 2013
The inaugural MEDS event was an all-day conference held on Saturday, January 26, 2013, at the award-winning Telemedicine building at the UCSD School of Medicine. The program was open to all undergraduate students in the San Diego area who are considering medical or pharmacy school.
2013 Conference Highlights
---
2013 Keynote Speaker
Dr. Robert R Felder, MD
Assistant Area Medical Director - N. County
Clinical Systems Integration Team, Kaiser Permanente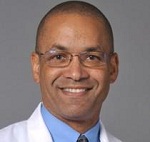 Dr. Robert Felder completed his undergraduate education at Princeton University in 1978, and graduated from Cornell University Medical College in 1982. He completed his residency in Internal Medicine at St. Vincent's Hospital Medical Center in NYC. Being awarded a placement in the National Health Scholarship Corps, Dr. Felder was assigned to the North County Health Services clinic in Ramona, CA in 1985-1988.
Dr. Felder has worked with Kaiser Permanente since 1988, and serves as the Assistant Area Medical Director for North County San Diego. He is a staff member in the Department of Internal Medicine at Kaiser Permanente, and is the Physician Co-Lead for both Clinical Systems Integration and the Toolbar Macro Project.
---
2013 Workshop Descriptions
Be the Best You: Writing a Personal Statement
Dr. Madeleine Picciotto, PhD—Director of UCSD's Writing Center
Personal statements carry a lot of weight during the admissions process for professional schools—it's your one chance to tell the admissions boards who you are, how you are different from other candidates, and why you would make a great addition to their school. Dr. Madeleine Picciotto, PhD, is the director of UCSD's Writing Center. She will be giving a special workshop on how to go about writing your personal statement—what you should include, what not to do, how to format, etc.—all tailored for pre-med and pre-pharm students.
Behind the Scenes: Pharmacy Admissions
UCSD Skaggs School of Pharmacy Representatives
Find out everything you need to know about getting into pharmacy school—what schools require, what they like to see in students, how you can boost your application. This comprehensive workshop will give you an excellent foundation on which you may build plans for your future.
Behind the Scenes with an Admissions Director
Brian Zeglen—Admissions Director @ UCSD School of Medicine
Hear it from the man himself: what the admissions process for medical school is all about. Take a peek behind the scenes with UCSD School of Medicine's Admissions Director, and learn how medical schools organize the admissions process. Take this opportunity to ask the questions you have always wanted answered.
Best of Both Worlds: MD/PhD
Dr. Matthew Zapala, MD, PhD—'09 UCSD MST Alum
Science and medicine are intimately related, and through MD/PhD programs students are given a tuition-free education that prepares students for success—both in the clinic and on the bench. Hear from Dr. Zapala, an alum from UCSD's Medical-Scientist Training Program, and find out how the program differs from medical school, the different projects you can work on, and if a dual-doctorate degree is right for you. 
Beyond the Counter: Career Opportunities for Pharmacists
There is much more to being a pharmacist than simply filling prescriptions. Many pharmacists work in hospitals, clinics and other locations where they can interact more directly with patients and medical personnel. Roughly 60% of UCSD Pharmacy graduates work in environments outside of drug stores—and in this workshop, alumni and School of Pharmacy representatives will share with you the array of career possibilities available for pharmacists.
Funding Your Future: SOM/SOPharm Finance
Kathleen Hallisy—Scholarship Coordinator and Financial Aid Officer @ UCSD Health Sciences
It is no secret that medical school is expensive, but so is applying. Money should never discourage students from pursuing their dream, because there are options available. Kathleen Hallisy from the UCSD Health Sciences Financial Aid Office will uncover the different resources and programs available to students in medical/pharmacy school, as well as share information that students can use now as pre-meds and pre-pharms.
Getting Letters of Recommendation
Rachel Bruckman—UCSD Masters of Biology student (session 2)
Pouya Jamshidi—UCSD Medical Student (session 4)
Your lecture class has over 300 people in it. You're shy, and office hours are crowded. Your professor doesn't know your name. How do you go about approaching a professor for a letter of recommendation? When should you start looking for letters? Learn how to score a quality letter of recommendation in this workshop, which is designed to help students learn how to bridge the gap of communication between themselves and professors.
How to Stand Out: Admissions Committee Advice
Dr. Caroline Kelley, UCSD School of Medicine Assoc. Dean of Admissions
We present to you members of the UCSD School of Medicine admissions committee. These distinguished individuals read applications, interview students, and ultimately decide who gets in and who does not. They will explain the admittance process, and what medical schools look for, and what they like to see on an application. This is also your chance to not simply listen to a list of application requirements, but to ask your own questions to the very people who will read your application when you apply to the UCSD School of Medicine.
International Opportunities: Pre-Med & Beyond
Jay Minert—Director of Outreach & Academic Integration @ UCSD International Center
Being a pre-health student can be extremely busy, leaving little time for vacation and travel. But little do many students know, you can actually study abroad while still fulfilling your medical or pharmacy school requirements. Find out what awaits you overseas, and how studying abroad may actually help your application and even help you gain exposure to foreign healthcare systems.
Intro to Clinical Skills
Dr. Peggy Wallace, PhD—Assoc. Professor of Medicine & Education Coordinator for the Simulation Training Center
UCSD has revamped its medical education curriculum. Now, instead of sitting behind a desk in lectures for the first two years, medical students are immediately exposed to patient scenarios. Being a doctor is much more than retaining information—doctors must effectively interact with their patients, and Dr. Wallace helped write the book. She will lead students through how to be an effective physician.
Limb-ited Simulation Lab
UCSD Medical School Personnel
Elbows and needles and arms, oh my! This workshop does not host the full-scale mannequins, but rather models of different body parts. But these body parts aren't the ones sitting on your biology professor's desk. With their detailed vascular systems and other life-like structures, students can learn how to put in an IV and practice small-scale procedures.
Make an Impact: Community Medicine
Dr. Brian Luschwitz, MD—Pediatrician at Vista Community Clinic
A community is only as healthy as its members, and many communities are struggling right here in San Diego. Representatives from powerful community health organizations are here to let you know how your skills as a doctor or pharmacist can not only treat patients, but strengthen and empower a community. Hear their stories of providing care to underserved communities, and how you can get involved.
Making the Most of Your Gap Year
UCSD Medical/Pharmacy Student Panel
To take a gap year...to not to take a gap year? What to do during your year (or two) off: travel abroad, run an afterschool program, Teach for America, Peace Corps? How will taking time off affect your chances? This session will allow you to hear from students who have made these decisions and are now in school. They will share their experiences: how it helped them, what they may have done differently, and provide advice to those who want a break after earning their Bachelor's degree.
Medical Research as a Pre-Med
Karen Van Ness, MA—UCSD Faculty Mentor Program Coordinator
Doing research provides students with an exceptionally unique understanding of the interdependency between science and medicine. UCSD is a well-known biomedical research powerhouse, and now is your opportunity to learn from the best. Karen Van Ness will walk you through the importance of research in medicine, how it can affect your application, as well as information about programs here at UCSD designed to help support undergraduates in a research setting.
Medical Specialties & Residencies
Dr. Jess Mandel, MD—Associate Dean for Undergraduate Medical Education @ UCSD SOM
Believe it or not, there is life beyond admission. Once you are accepted into medical school, you will be faced with dozens of options when choosing a specialty. You will also be asked to apply to residency programs. Dr. Mandel will host an immensely helpful session for those who want to know more about the different possible specialties available to students, how residency match works, and life beyond the application process. 
Medical Student Panel
Note: This workshop is not listed on the registration form. Each pre-med student will automatically be registered to attend this panel during one of the first two morning sessions.
Students always get information from their peers, and here is your chance to hear from peers who are in the midst of medical school. Get the essential insider's scoop on what medical school is like, what it takes to get there, and anything else you may want to know.
Mock Pharmacy + Tour
Note: Each pre-pharmacy student who attends this workshop will automatically be registered to attend the "Pharmacy Patient Screening" workshop in the following session.
UCSD Skaggs School of Pharmacy Representatives
Walk the halls of the Skaggs School of Pharmacy building, learning what life is like for pharmacy students and what the Skaggs School has to offer. Students will then be led into the mock pharmacy room, where Skaggs representatives will give students an in-depth look at what a pharmacy education looks like.
Nailing the Interview
Kaplan's Interview Experts
It's your time to shine, and you are understandably nervous. Learn how to get over those interview jitters with Kaplan's Interview Experts, as this workshop is designed for students who want to learn how to strategically approach their admissions interviews. Kaplan will cover standard ways to prepare for the interview process, including multiple mini-interviews (MMIs), and cover scenarios appropriate for students applying to professional medical programs. Together, you will uncover ways to deliver win-win answers to difficult questions
Pediatrics Lab: Hospital Room
UCSD Medical School Personnel
Practice chest compressions on a baby. But not a real baby—an innovative, responsive simulation mannequin that medical students practice on during their education and training. Learn about all the same big medicine, but how physicians apply it to little patients.
Pharmacy Patient Screening
Note: Each pre-pharmacy student who attends this workshop will automatically be registered to attend the "Mock Pharmacy + Tour" workshop in the following session.
UCSD Skaggs School of Pharmacy Representatives
Pharmacists are no longer being limited to filling prescriptions. Often they must be able to take a blood pressure, listen for heart rates, provide immunizations, and more. This workshop will inform students of the lesser-known, hands-on aspect of pharmacy, as well as give students an opportunity to practice some of these tasks themselves.
Pharmacy Student Panel
They've made it, and are sharing their insights with you. Hear what pharmacy school is really like, what it took to get there, and ask questions. These students were once in your shoes, and will give you a student-to-student account of what the application and entry process is like for pharmacy students.
Post-Baccalaureate Programs
UCSD Extension
Kameron Black—UCSD Post-Bac Student
Post-Baccalaureate programs are designed specifically to help students gain entrance into medical school, and many programs are designed specifically to serve minority students. Kameron Black is currently a Post-Bac student here at UCSD who will inform students on the types of programs available and give insight to what life is like as a Post-Bac student. UCSD Extension's brand new Post-Bac program will also help go over the pros and cons of Post-Bacs, and give you information about their program—which is set to replace the current UCSD Post-Bac program, beginning this year.
Prepping for the PCAT
Kaplan Test Prep
While most pharmacy schools in California do not require the PCAT to apply, over half of schools on other states do. If you are planning on applying out of state, Kaplan can help you get the score you need in order to be competitive. Find out about the PCAT,
Prepping for the new MCAT
Kaplan Test Prep (session 2) 
The Princeton Review (session 4)
The MCAT is changing in 2015, and voluntary sections are being added for 2013 and 2014 tests! Find out how these changes will affect you, as well as learn about MCAT content—how does scoring work, what score you need to be competitive, and more. In this session you will learn study tips from the two most seasoned MCAT preparation teams.
PRIME Yourself: the UC PRIME Program
Katherine Garcia, MA—UCSD PRIME-HEq Coordinator + PRIME-HEq medical students
Interested in working with underserved populations? PRIME (Programs In Medical Education) is a UC-wide curriculum series for medical students interested in helping underserved populations, and allows students to earn a Master's Degree while taking a 5th year during medical school. Listen as Katherine Garcia, the PRIME coordinator for UCSD, and her PRIME students explain the details of the program, as well as the rich benefits of being a PRIME student.
Simulation Lab: ICU/ER
UCSD Medical School Personnel
This is your chance to play House—as in Dr. House. Here lie the bodies of adult mannequins, who breathe, blink and respond while medical students hone their clinical skills. You will have the opportunity to interact with these patients—listening for heart arrhythmias, breathing irregularities and more.
Simulation Lab: Operating Room
UCSD Medical School Personnel
Step into the operating room, where lives are on the line. This mock OR looks just like the real thing, and this workshop will be led by doctors who will provide demos and anecdotes to illuminate what goes on behind the operating room doors in hospitals.
Strategies for Applying to Medical School
Bill Wingard—Lead Advisor for pre-health @ UCSD Career Services
There is more to medical applications than the application itself. Mr. Wingard is UCSD's resident expert for pre-health students, and will help guide pre-meds through the process of applying to medical school. If you have ever wondered: What schools should I apply to? What are the differences between programs? What should I look for in a school?—then this workshop is right for you.
Strategies for Applying to Pharmacy School
Bill Wingard—Lead Advisor for pre-health @ UCSD Career Services
There is more to pharmacy school applications than the application itself. Mr. Wingard is UCSD's resident expert for pre-health students, and will help guide pre-pharmacy students through the process of applying to pharmacy school. If you have ever wondered: What schools should I apply to? What are the differences between programs? What should I look for in a school?—then this workshop is right for you.
Suture Clinic (sponsored by Kaplan)
Pouya Jamshidi—UCSD Medical Student
Try your hand at surgery—learn how to make proper incisions, and suture a wound in this interactive and hands-on workshop. During his years in neuroscience research, Pouya Jamshidi excelled at performing surgery on mice, and is now applying his experience in medical school. This is your opportunity to learn from an up-and-coming star, as he passes down his tricks of the trade.
The Art of Surgery: da Vinci Demo
UCSD Medical School Fellows
You have seen surgeries on TV, but never like this. Welcome to the state-of-the-art Center for the Future of Surgery, where renowned surgeons further develop and perfect their art. Here students will observe and learn about the different techniques and equipment available to the modern-day surgeon, and even be able to practice surgery themselves as UCSD surgical fellows lead students through hands-on demos.
What Med Schools Really Want
Rob Humbracht—Founder & Head Advisor @ Passport Admissions
Why is it that some applicants can be so successful despite a low MCAT or low GPA? This presentation shows students what med schools really want and gives a set of strategies to implement to improve your application to medical school. Lead by Passport Admissions, an organization that makes your success its goal, this session will help you to learn how to supplement your application and make your strengths shine.