Dr. Veronica N. Palomino, MD, MPH

Dr. Veronica Nicole Palomino was born and raised in South Texas. Dr. Palomino attended The University of Texas in Austin where she obtained a B.A. in Biology. She earned her medical degree from the University of Texas Southwestern Medical School in Dallas and subsequently completed her Family Medicine Residency at the University of Kansas Medical Center in Kansas City, Kansas. She earned her Masters in Public Health in Epidemiology from San Diego State University while completing her Preventive Medicine Residency at the University of California, San Diego. Dr. Palomino completed an Underserved Medicine Fellowship at the University of California, San Diego.
Dr. Palomino is an Assistant Clinical Professor in the Department of Family Medicine and Public Health, Division of Preventive Medicine at the University of California, San Diego. She is board certified in Family Medicine and Preventive Medicine. She practices primary care in a Federally Qualified Health Center, where she maintains a continuity panel of patients, precepts medical students, and holds a joint appointment as Family Medicine Residency Program Faculty. Additionally, Dr. Palomino has been instructor and co-instructor for multiple undergraduate courses at the University of California, San Diego within the Sixth College and the Bachelor of Science in Public Health. She mentors and hosts many undergraduate students at the Linda Vista Health Fair, where she is Health Fair Director. Dr. Palomino was previously core faculty for the UCSD School of Medicine, Student-Run Free Clinic. Her academic interests include Latino Health, chronic disease prevention, health promotion, underserved medicine and community medicine. 
Most recently, Dr. Palomino founded Latinas In Medicine, a 501(c)(3) nonprofit organization committed to promoting and contributing to the advancement of Latina women in medicine. As Executive Director, her goal is to inspire and support young Latinas to pursue doctoral degrees in medicine, in order to create a diverse workforce that is better equipped to work with the growing Latino population.
Dr. Ramón A. Hernandez, DrPH, MPH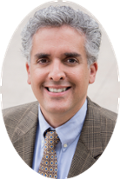 Dr. Ramón A. Hernandez, DrPH, MPH, is the Section Chief for Community Health in the Department of Pediatrics at UC San Diego, School of Medicine. He received both his Masters of Public Health in Health Service Administration and his Doctorate of Public Health in Maternal Child Health at Boston University School of Public Health. He is part of a dynamic team, at the Center for Community Health, focused on preventing chronic diseases and promoting health equity through policy, systems, and environmental changes in local communities with the largest health disparities. In his role, Dr. Hernandez leads implementation and sustainability efforts, including ways to institutionalize the Center for Community Health as a hub for community health and equity innovation.
Dr. Hernandez has been with UC San Diego School of Medicine for seven years. He currently serves as Project Director on the HRSA funded Hispanic Center of Excellence (HCOE) where he co-leads programs aimed at strengthening the academic pipeline for underrepresented and disadvantaged students; developing a longitudinal cultural competency curriculum for medical students; and, increasing training opportunities for students interested in the biomedical, behavioral, and health sciences. 
Dr. Hernandez has over twenty years of local and national experience in adolescent and young adult development; minority and urban health; adolescent mental health; and, academic diversity and retention programs. His passion is creating and sustaining supportive and equitable environments where every young person can be healthy, thrive and succeed. He has worked extensively on the planning, implementation, and evaluation of youth and community development programs across the United States.
Dr. Eduardo Fricovsky, Pharm.D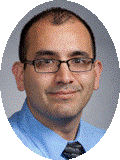 Dr. Eduardo Fricovsky, Pharm.D, is an Associate Clinical Professor at the UCSD Skaggs School of Pharmacy and Pharmaceutical Sciences (SSPPS). He graduated with a Biochemistry/Chemistry BS from UCSD and obtained his Doctor of Pharmacy degree from the UCSF School of Pharmacy in 2006. From 2006- 2009, he completed an NIH Ruth L. Kirschstein Research Service Post-Doctoral Fellowship in the Department of Medicine at UCSD and was awarded an NIH Loan Repayment Grant. He has broad training experience in biochemistry and molecular biology.

Dr. Fricovsky's current research interest is related to diabetic cardiomyopathy and he also studies gene expression of certain enzymes in diabetic patients compared to non-diabetics at the UCSD Student Run Free Clinics. He is the Laboratory Director of the Hispanic Center of Excellence Research Methodology and Training Laboratory (HCOE-RTML) that teaches K-12 and college students about biomedical science and laboratory research skills.

He is also the Pharmacy Director of the UCSD Student Run Free Clinic Project that serves primarily uninsured patients in San Diego and provides free access to prescription medications, medication therapy management and preventive healthcare services. Dr. Fricovsky also trains pharmacy and medical students at the Free Clinic and offers classes on prescription and substance abuse, motivational interviewing, drug adherence, and on effective patient counseling and teaching skills.
Dr. James Colbert, Pharm.D.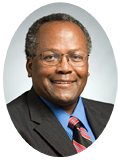 Dr. James Colbert is an accomplished leader in pharmacy with over 30 years of experience. He received his B.A. in Biological Sciences from UC Berkeley and his Pharm.D. from UCSF. Prior to joining the UCSD School of Pharmacy, Dr. Colbert was a Pediatric Pharmacist Specialist for the UCSD Healthcare System.  His responsibilities also included: Education and Training Pharmacist, PGY2 Residency Coordinator for Pediatrics, and Clinical Manager for the Department of Pharmacy. Dr. Colbert served with distinction as an officer in the U.S. Army. He is a veteran of the Persian Gulf War and the Bosnia Peacekeeping Campaign

At the UCSD School of Pharmacy, Dr. Colbert is responsible for both Introductory and Advanced Practice  Experiences for all pharmacy students. He has arranged clinical clerkships for students throughout the U.S., Central America, Africa and Asia. Dr. Colbert teaches the pediatric pharmacotherapy course and serves on the admissions committee.

Dr. Colbert is the first member of his family to attend and graduate from college. He is the first African American to be appointed as a faculty member and a dean in the UCSD School of Pharmacy. Lastly, he is the second African American to be appointed as a dean in the history of California Schools of Pharmacy