Pre-Med opening keynote

Sandra Daley, M.D.
Associate Chancellor and Chief Diversity Officer Emeritus
UC San Diego, School of Medicine
For more than three decades, Dr. Sandra P. Daley has advocated for academic enrichment programs that help disadvantaged students pursue careers in health and science. She was the associate chancellor and chief diversity officer at the University of California, San Diego (UCSD).
As a professor of pediatrics at the UCSD School of Medicine, Dr. Daley and her colleagues developed a $2 million endowment for, and established, the only medical school conditional-acceptance program in California. She also helped found the UCSD National Center for Leadership in Academic Medicine, which increased the number of women faculty and faculty of color at the medical school. Before joining the UCSD faculty, Dr. Daley was the medical director and executive director of the Comprehensive Health Center, an inner-city community health center serving the African-American and Latino communities in San Diego.
Dr. Daley was born and raised by her grandmother in Panama and moved to the United States to be with her mother at the age of 12. She has received many awards, including the Salvation Army Woman of Dedication and the San Diego Business Journal's Women Who Mean Business awards. Daley received a bachelor's in chemistry from the University of Albuquerque and a medical degree from the UCSD School of Medicine.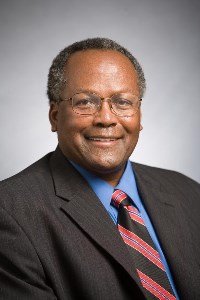 Dr. James Colbert 
Dr. James Colbert is an accomplished leader in pharmacy with over 30 years of experience. He received his B.A. in Biological Sciences from UC Berkeley and his Pharm.D. from UCSF.  He is the Associate Dean for Experiential Education and a Clinical Professor at the UCSD Skaggs School of Pharmacy.
Prior to joining the UCSD School of Pharmacy, Dr. Colbert was a Pediatric Pharmacist Specialist for the UCSD Healthcare System.  His responsibilities also included:  Education and Training Pharmacist, PGY2 Residency Coordinator for Pediatrics, and Clinical Manager for the Department of Pharmacy.
Dr. Colbert served with distinction as an officer in the U.S. Army. He is a veteran of the Persian Gulf War and the Bosnia Peacekeeping Campaign.
At the UCSD School of Pharmacy, Dr. Colbert is responsible for both Introductory and Advanced Practice  Experiences for all pharmacy students. He has arranged clinical clerkships for students throughout the U.S., Central America, Africa and Asia. Dr. Colbert teaches the pediatric pharmacotherapy course and serves on the admissions committee.
Dr. Colbert is the first member of his family to attend and graduate from college. He is the first African American to be appointed as a faculty member and a dean in the UCSD School of Pharmacy. Lastly, he is the second African American to be appointed as a dean in the history of California Schools of Pharmacy.