Pre-Med opening keynote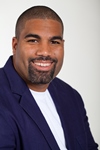 Andre Pinesett, MD, MPH
Dr. Andre Pinesett, a Stanford Medical School graduate, is best known by his moniker "The Pre-med Productivity ExpertTM." He is an award-winning educator, highly sought-after speaker, and noted authority on pre-med personal and professional development. His speeches help high school, college and graduate students improve their academic performance, while reducing their work time, allowing them to maximize their potential and ultimately achieve their dreams. In addition to speaking, Dr. Pinesett offers individualized coaching and online courses.
Dr. Pinesett is currently a resident anesthesiologist at the University of California, San Diego. Originally a native of Orange County, he received his bachelor's degree in Biochemistry and Molecular Biology from the University of California, Irvine. He then went on and received his master's in Public Health from the University of California, Los Angeles, and his medical degree from the Stanford University School of Medicine.
He has honed his skills over the past decade working with individual students and participating in several well-recognized programs including serving as the Director of UCI's California Alliance for Minority Participation Summer Science Academy, serving as an instructor for Stanford's Health Careers Opportunity Program and serving on the Stanford School of Medicine Committee on Curriculum and Academic Policy. His MCAT preparation materials and study strategies are also featured in numerous programs hosted by Stanford University's Center of Excellence in Diversity in Medical Education. He is also a Strategic Consultant to The Princeton Review's Admissions Counseling Department. He speaks regularly to pre-medical associations, student groups, and universities on topics including: goal-setting, professional development, stress management, study strategies, and successfully applying to medical school.
Due to his background and experience, Dr. Pinesett has an unparalleled insight into what it takes to thrive in college and medical school. He takes pride in leveraging his unique expertise in learning, admissions, and motivation to guide pre-medical students in their journey to dominance.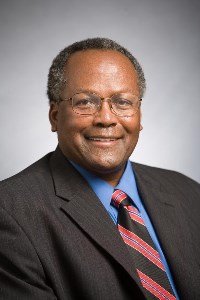 Dr. James Colbert 
Dr. James Colbert is an accomplished leader in pharmacy with over 30 years of experience. He received his B.A. in Biological Sciences from UC Berkeley and his Pharm.D. from UCSF.  He is the Associate Dean for Experiential Education and a Clinical Professor at the UCSD Skaggs School of Pharmacy.
Prior to joining the UCSD School of Pharmacy, Dr. Colbert was a Pediatric Pharmacist Specialist for the UCSD Healthcare System.  His responsibilities also included:  Education and Training Pharmacist, PGY2 Residency Coordinator for Pediatrics, and Clinical Manager for the Department of Pharmacy.
Dr. Colbert served with distinction as an officer in the U.S. Army. He is a veteran of the Persian Gulf War and the Bosnia Peacekeeping Campaign.
At the UCSD School of Pharmacy, Dr. Colbert is responsible for both Introductory and Advanced Practice  Experiences for all pharmacy students. He has arranged clinical clerkships for students throughout the U.S., Central America, Africa and Asia. Dr. Colbert teaches the pediatric pharmacotherapy course and serves on the admissions committee.
Dr. Colbert is the first member of his family to attend and graduate from college. He is the first African American to be appointed as a faculty member and a dean in the UCSD School of Pharmacy. Lastly, he is the second African American to be appointed as a dean in the history of California Schools of Pharmacy.