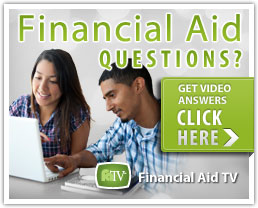 Undergraduate Student Eligibility Requirements
Be enrolled and admitted to a degree program at UCSD.

If you're in your 1st through 18th quarter of undergraduate study, you'll be considered for all funding.
If you're in your 19th quarter of undergraduate study, you'll be considered for any remaining federal funding you may have available:

Federal Pell grants, Direct loans, Parent PLUS loans, and alternative (private educational) loans

If you're enrolled as a "limited status" student (returning to UCSD after graduation), you may be eligible for limited funding:

Up to $5,500 in Federal Direct loan eligibility for up to one 12-month period

Visit or contact the Financial Aid and Scholarships Office to complete the required forms.
Be a U.S. citizen or an eligible noncitizen.

You're eligible if you're a:

U.S. citizen
U.S. national (includes natives of American Samoa and Swain's Island).
U.S. permanent resident who has an I-151, I-551 or I-551C (Alien Registration Receipt Card).
Conditional permanent resident with a Conditional Green Card (I-551C).
Student who has an Arrival-Departure Record (I-94) from the INS with one of the following designations:

Refugee
Asylum Granted
Indefinite Parole and/or Humanitarian Parole
Cuban-Haitian Entrant (Status Pending)
Conditional Entrant (valid only if issued before April 1, 1980)

You are not eligible for federal financial aid if:

You have only a Notice to Apply for Permanent Residence (I-171 or I-464)
You're in the United States on an F1 or F2 student visa only
You're in the United States on an J1 or J2 exchange visitor visa only
You have a G-series visa

Have a valid Social Security number.

The Financial Aid and Scholarships Office will verify your Social Security number with the U.S. Social Security Administration.

Be in good standing with satisfactory academic progress.

Note: The requirements for satisfactory academic progress for financial aid recipients may differ from the requirements for UCSD's minimum progress policy.

You must maintain progress toward a degree to receive and remain eligible for financial aid.
Not be in default on federal education loans, or owe any federal grant money to any institution.

"Default" means a failure to make loan payments or otherwise honor a loan's terms. Loan defaults are reported to credit bureaus and can influence future credit and your ability to receive financial aid.

Register with the Selective Service, if you are male.

If you're a male U.S. citizen (or eligible noncitizen) between the ages of 18 and 26, you must register with the Selective Service. Register in one of the following ways:

Register online.
Obtain a registration form from your high school or any U.S. post office.
Register via your FAFSA (Free Application for Federal Student Aid).

Be enrolled in the required number of units for each type of aid received.

Before funds can be disbursed, most types of aid require enrollment in at least 6 units per quarter and 6 units during Summer Session.

Read more about UCSD's Undergraduate Enrollment Requirements and how they affect various types of financial aid and the amount you'll receive.
Some awards may be pro-rated or not disbursed at all if you're not enrolled full time.