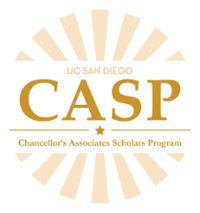 Requirements
Academic Resources
Prospective Students
Community & Informational Resources
Getting Started at UC San Diego
The GPA Calculator allows students to project their future GPA, as well as what is needed to achieve their desired GPA. Click the video below to learn how to use the GPA Calculator tool on Tritonlink.
The Research Experience & Applied Learning (REAL) Portal offers research, internship, international, service learning, entrepreneurial, leadership, and other co-curricular opportunities that help students build real-world skills by applying knowledge gained in the classroom.
TritonED is one of most popular tools that professors all across campus use in order to organize their classes. Students use it to check grades, turn in assignments, find pass information, and communicate with their fellow classmates. Click the video below to learn more about TritonED.
The Virtual Advising Center (VAC) allows students to communicate with their personal academic advisor online without having to schedule a personal meeting beforehand. It's a convenient and fast way to get your questions answered. Click the video below to learn more about the VAC. Click here for ERC's VAC tutorial video, and also check out the CASP video below. 
Other Resources

Class Participation & Note Taking
Career & Professional Development
Managing Str
ess &
 Anxiety
Stay connected:
Follow UC San Diego CASP on our official Facebook and Twitter accounts. "Like" us on Facebook, and follow us on Twitter! Also check out our new TeamApp app to get the latest updates and notifications from one convenient source!