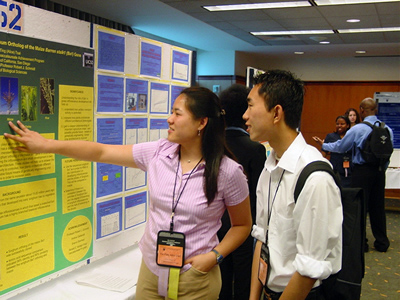 Are you interested in pursuing a Ph.D? Are you considering a career in research or university teaching? If you answered yes to either of these questions, you should think about applying for admission to the UC San Diego McNair Program. 
Participation in the UCSD McNair Program will:
Enable you to work closely with a distinguished professor in your field.
Allow you to experience the world of academia firsthand.
Enhance your qualifications as a candidate for graduate school.
The McNair Program is one of the Federal TRIO Programs, funded by a grant from the U.S. Department of Education. The objective of the McNair Program is to provide low-income, first-generation college students, and students from groups underrepresented graduate education, with effective preparation for doctoral study.
The McNair Program is part of the UCSD Academic Enrichment Programs.