Program Overview 
CARE Peer Educators uphold CARE at SARC's mission of creating a safe and respectful community that does not tolerate sexual assault, relationship violence, and stalking. CARE Peer Educators' responsibilities for raising campus awareness include tabling, workshops, and events, while also promoting activities and attitudes that will contribute to ending violence.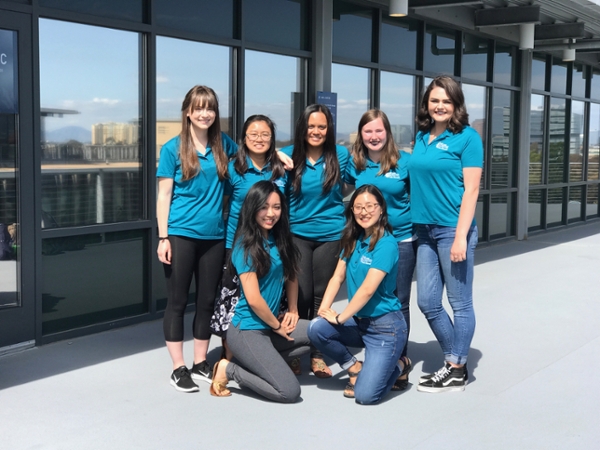 Volunteer Requirements 
All volunteers must:
be a registered UC San Diego undergraduate student 
complete the winter quarter training practicum 
volunteer a minimum of 25 hours per quarter 
attend any required meetings or trainings 
Please note that this is an unpaid volunteer position and volunteer peer educators DO NOT provide advocacy or clinical support services. 
Benefits of Volunteering
Although this is an unpaid opportunity, CARE Peer Educators: 
Educate others and change campus culture 
Strengthen public speaking and leadership skills
Create campus networks and mentorship 
Application Process
We recruit for CARE Peer Educators beginning in Fall Quarter of every school year. Peer educators are chosen through an application and interview process. After being selected, each student must then participate in a quarter-long training practicum during winter quarter.
Applicants must participate in a minimum of 25 hours per quarter, which includes:
Attendance at weekly meetings during winter quarter - Tuesdays from 11:00am-12:30pm 
Attendance at Peer Retreat during winter quarter - Saturday, January 27, 2018
At least two 1:1 meetings per quarter with the CARE Peer Education Program Assistant 
ALL of these commitments are mandatory and non-negotiable. All peers must commit and prioritize this time in order to be recognized as a CARE Peer Educator. To successfully provide education and support, it is essential that all peers are well-trained and supportive of group goals and membership. 
How to Apply
Applications are now closed. Please check back next fall for new application deadlines!
CARE Peer Educator Testimonials
"I think this practicum is such a valuable experience and if people are interested in participating they definitely should. I have learned so much and have grown so much as a person and a friend and I feel so much better equipped to deal with situations that I used to think were out of my control."

"I learned to value self-care more to truly ask myself what I needed to feel healthy throughout mindbodyspirit."

"Interacting with other peer educators and with the general student population at tabling events has helped me develop more social confidence."

"This practicum has been so enlightening! I have learned so much about the resources available here at UCSD and I'm grateful for having had the chance to participate. The instructors are so kind, intelligent, and passionate about the work. I hope more schools adopt these kinds of programs because they are so rewarding and so necessary."