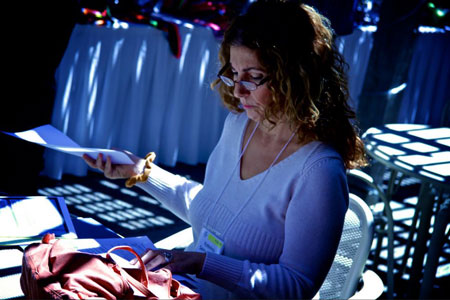 To nominate a student:
Nominate a student online by April 3rd, 2019.
You may nominate up to 3 students. Unfortunately, owing to special, financial, and other limitations, we must restrict participants to a manageable number. We'd be very happy to hear from faculty members who believe the URC should accommodate more students, and will use these requests as we seek increased support for future conferences.
Nominated students must register online by April 15th, 2019.
To serve as a panel moderator:
Register online to be a faculty moderator. Deadline TBA.
A faculty moderator serves to guide the conversation and keep the student presentations on time. Faculty moderators do not need to read the student papers beforehand. If you would like to contact the students, you may, but you do not need to do so. If you need a student's information, email URC Coordinator David Artis.
You are invited to join us for breakfast and lunch, but are not required to do so. Please arrive at least 15 minutes before the start of your panel to make sure everyone is settled. The moderator info document provides an overview of the moderator role.
The day of the conference:
The Undergraduate Research Conference will be held on Saturday, May 18th, 2019, 8 a.m. to 4 p.m., in the UC San Diego Faculty Club.
If you have a student participating in the conference, you are welcome to attend as much or as little of the conference as you like. Please do not enter or leave the room while a student is presenting; wait until s/he has finished.
Please check-in at the front desk when you arrive to pick up your name tag.
Faculty Club parking permits will be available at the check-in desk. If you park in a "Faculty Club Only" spot, you must pick up a permit even if you already have a UC San Diego parking pass. You may also park for free in the "A" spaces in front of the Faculty Club, or in the upper Muir College parking lot.