Athletics and Recreation
There's no excuse to be a couch potato at UCSD, with hundreds of opportunities to get moving through competitive and non-competitive sports — plus recreational activities and classes in over 100 sports facilities on campus.
Athletics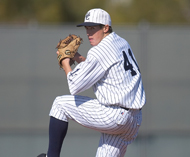 UCSD sponsors 23 intercollegiate men's and women's sports at the NCAA Division II level. The Tritons compete primarily in California Collegiate Athletic Association, widely regarded as the premiere conference for D-II athletics.
UC San Diego has won a total of 29 national championships, 67 regional titles, and more than 75 conference championships.
Visit Athletics for information about teams, schedules, ticket info, merchandise, and much more.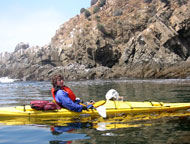 Recreation
Opportunities abound for every student's interest and ability level. See UC San Diego Recreation for details on:
Sports Facilities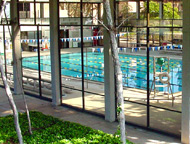 UCSD Sports Facilities works with Athletics, Recreation, student and staff organizations, and the community to maintain and schedule over 100 sports facilities — and to provide support services for special events that improve the quality of life on campus.
On-campus sports facilities include:
RIMAC — Recreation IntraMural Athletic Complex
3 gymnasiums (RIMAC, Main Gym, and Rec Gym)
3 swimming pools
Track and field complex
Tennis/ handball courts
Playing fields
Conference rooms