Black Life: Welcome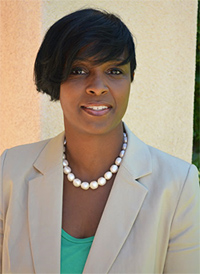 Welcome!
You've chosen a great place to complete your academic studies. UC San Diego is a world-class university and now it is even better because YOU have decided to join us!
As the Director of the Black Resource Center, it is my pleasure to introduce you to the Black experience at the University of California San Diego. My hope is that you will find several places to connect and engage during your time on this campus.
Our campus resources exist to promote scholarship, foster leadership, and cultivate community for students. Take advantage of every opportunity to enrich your education by being an active member of the campus community. Make your mark in a positively impressionable way.
This is a great time to be a Triton and I'm excited to welcome you. Let our new journey together begin!
Stacia Smith Solomon
sssolomon@ucsd.edu