Black Life: Mentors & Allies
Find directories to alumni, faculty, and staff who serve as mentors and allies to the black community.
Faculty spotlight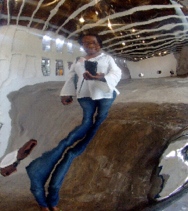 Cauleen Smith is a visual artist and filmmaker. She served as assistant professor at the University of Texas in Austin and the Massachusetts College of Art before coming to UCSD in Fall 2009. Smith's experimental films, videos, and installations focus on the quotidian and nostalgic components of contemporary Black life. Her films have shown widely in venues ranging from the Sundance Film Festival to Dutch television to the Contemporary Art Museum of Houston. Cauleen is a native Californian and very happy to be back on the West Coast. Her undergraduate degree is from San Francisco State University and her M.F.A. is from the UCLA School of Film, Theater and Television.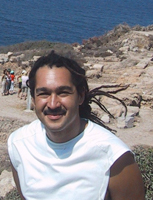 Daniel Widener teaches African-American history, cultural studies, and twentieth-century political radicalism. His undergraduate degrees are from UC Berkeley and he holds a Ph.D. from New York University. He has written on the politics of Black culture in postwar Los Angeles, Black-Latino and Afro-Asian issues, and the Korean War.