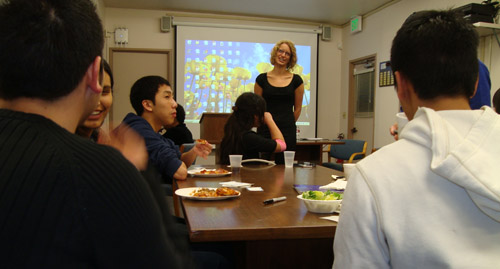 CSI- Communication and Leadership provides presentations and workshops on topics related to public speaking and interpersonal communication.
To request a presentation, submit a request form. A staff member will contact you within 5 to 7 working days to discuss your program goals.
Free training presentations and educational workshops for UC San Diego:
Residential Life programs
Academic classes
Student committees or organizations
College Councils
Greek Life programs
Student staff and leadership training
Rates
We offer up to 2 free hours of On Demand presenations per group per quarter 
Presentations are free of charge for audiences where a majority of the attendees are UCSD registrered students or university faculty/staff who work with UCSD registered students. 
Need help planning your own presentation? We now provide 30 minutes of free consultation to interested groups. Please complete the Consultation Request Form and our staff will review your request and be in touch to schedule your complimenatary conslutation appointment!
Program topics