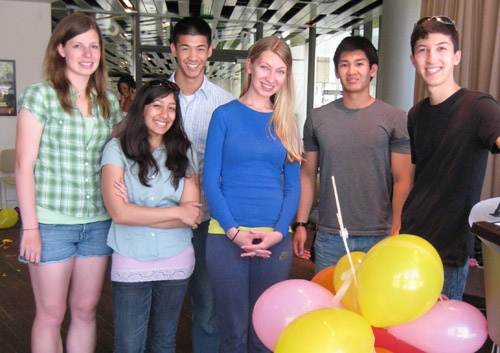 Seminars and programs are open to current UC San Diego undergraduate and graduate students.
Quarterly Seminars
CSI-Communication and Leadership offers 4 non-credit seminars that develop students' social and professional skills in a fun, interactive environment. Seminars begin week 2 of each quarter and meet for 8-9 sessions. Certificates are awarded to students who successfully complete a seminar.
Interpersonal Relationships
Public Speaking 
Professional Communication
Leadership for Social Change
The deadline to register for all quarterly seminars is Friday of Week 1.
Yearly Programs
Learn more about other leadership programs offered by CSI-Communication and Leadership, some presented by the Peer Educators.
Interfaith Programs and Events
Go M.A.D. Conference
TEDI: Tritons for Equity, Diversity, and Inclusion