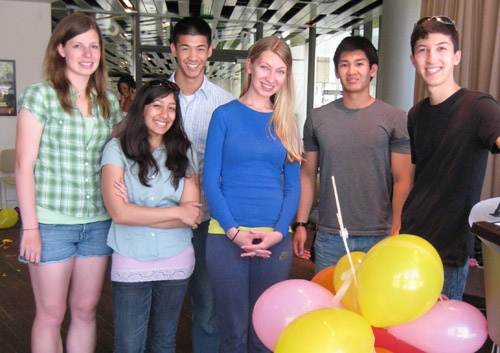 Seminars and programs are open to current UC San Diego undergraduate and graduate students.
Quarterly Seminars
CSI-Communication and Leadership offers non-credit seminars that develop students' leadership, professional, and social skills through fun and interactive activities and discussions.. Beginning week 2 of each quarter, the seminars meet twice a week for eight 90-minute sessions in a cohort-based learning environment. Certificates of completion and validation on students Co-Curricular Record are given to students who successfully complete a seminar.
Equity-Minded Leadership (Fall 2017 & Winter 2018)
Interpersonal Relationships (Fall 2017 & Winter 2018)
Public Speaking (Offered all 3 quarters)
Professional Communication (Offered all 3 quarters)
Strengths-Based Leadership (Spring 2018)
The deadline to register for all seminars is Friday of Week 1 of each quarter.
Dialogue Programs
CSI – Communication & Leadership and additional CSI Staff Members provide quarterly dialogue programs throughout the school year to engage in civil and meaningful discussions to learn about various perspectives on a range of topics.
Interfaith Dialogue (Quarterly)
Rotating Topics (Quarterly)