One Stop Walk-Up Services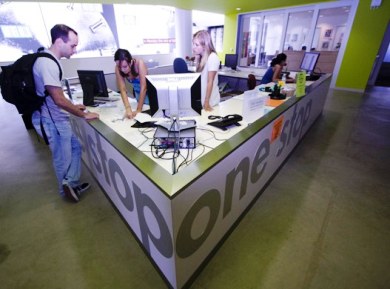 Find a wealth of student involvement resources at the One Stop desk, Price Center East, level 3.
Walk-up services
Dedicated Student Involvement Leadership Consultants (SILCs) help you:
Make room reservations.
Get organizational advice.
Learn next steps for event planning.
Make connections to get involved and develop your leadership skills.
Additional resources
Poster room with supplies to make banners and posters
Graphics Studio where you can make materials ready to print
Leadership Library
Leadership handouts on best practices and opportunities
Student org mailboxes
Student org workroom