Student Parent Awareness Initiative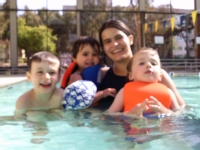 UCSD is joinging hands campus-wide to increase the support available to student parents. This project is in collaboration with UCSD Health Recreation and Wellbeing, the Staff Student Parent Work Group, the Women's Center, Grad Parents Network (GPN) and the Undergrad Student Parents Network (UGSPN), as well as various academic and campus departments campus-wide.
Please feel free to get involved! 
Available Positions: 
Student Parent Network Volunteers and Leadership 
We are always in need of volunteers to help coordinate events, publicize the student parents network and advocate for student parent involvement, services and support. This is a great leadership opportunity. 
The Grad Parents Network and Undergraduate Student Parents Network need students who would like to take leadership in positions such as funds manager and president