Pregnancy Resources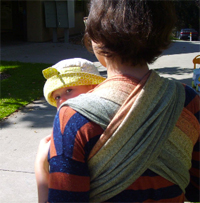 As a new parent and student you have many new responsibilities. This resource page is here to help you navigate the resources available to you as a student-parent.
Community
UCSD is the home of hundreds of undergraduate and graduate students who have children. Many of these student-parents have experienced pregnancy and childbirth while enrolled as a full time student. Contact us to reach out for support, advice and most importantly, friends who know the ins-and-outs of parenting while holding academic responsibilities.
Please join an undergraduate or graduate student-parent e-mail list so you can connect with other student-parents for support early in your pregnancy. Feel free to send an e-mail anytime you wish to meet other student-parents, either with a specific request for support, or just a general inquiry.
Retention
Contrary to popular myth, it is far from necessary to "drop out" of college when you start a family. As an expecting parent there are many options for you: 
You may take a limited leave of absence, re-enroll part-time and then come back to school full time.** 
You may also choose to remain full time, the entire time. 
At family housing you can always take summers off and remain in your apartment. 
Student-Parents who live off campus can qualify for continuous reduced course load.**
There are specific requirements for part time and leave of absence eligibility and documentation is required, but please know there is an established support network here for you. 
**Academic, housing and financial aid Leave of absence policies differ for undergraduates and graduates please review the full policies before you make a choice. 
Housing
If you are an undergraduate or graduate student-parent with medical proof of pregnancy you are eligible to live at UCSD affiliated housing. You will have priority placement at Mesa Family Housing. This means you can move to Mesa Family Housing and have your own apartment as soon as you know you are pregnant and that you will be placed in an apartment with priority consideration.
Already live on campus? If you are pregnant and you wish to move to family housing, you are eligible. You may apply for family housing and you will receive priority consideration.
Check the campus affiliated housing tab on the right side of this page for details about the advantages of campus housing for families.
Counseling
UCSD Counseling and Psychological Services (CAPS) has a student-parent support group for group therapy sessions on subjects of interest while balancing academic and parental responsibility. CAPS also offers individual counseling for registered students.
Contact group leader Samuel Park at (858)-534-0249 regarding the Student-Parent Support Group or Contact CAPS at to schedule an individual appointment at (858) 534-3755.
Financial Resources
UCSD financial aid resources: 
Once you become a parent you are considered an "independent" student for financial aid purposes. This means you may qualify for more tution assistance than you currently have if you have been classified as a "dependent" student. 
According to the Free Application for Federal Student Aid (FAFSA) procedures you may include "an unborn child that will be born before the end of the award year" on your FAFSA application.

The above text is cited from Question # 50, FAFSA Q&A: "Do you have children who receive more than half of their support from you between July 1, 2011 and June 30, 2012? ―Support includes money, gifts, loans, housing, food, clothes, car payments or expenses, medical and dental care, and payment of school costs. An applicant whose unborn child will be born before the end of the award year (June 30, 2012) may answer ―Yes‖ if the child will receive more than half of his or her support from you throughout the award year. Note that the support is the issue here; it does not matter whether the child lives with you or not."
If your unborn child is filed on your FAFSA, you may be eligible for the UCSD Financial Aid Dependent Care Package. Contact the UCSD financial aid office for more details.
State and federal financial resource programs
As a student who is pregnant you may be eligible for the following state and federal programs:
Information below is quoted directly from the links provided for each program as an informational resource for UCSD student-parents. Please refer to each individual agency for application procedures and eligibility.
"The CalWorks program provides temporary financial assistance and employment focused services to families with minor children who have income and property below State maximum limits for their family size."

"The CalFresh program helps to improve the health and well-being of qualified households and individuals by providing them a means to meet their nutritional needs."
Health insurance and nutrition resources
Note:
If you receive UCSD Student Health Insurance you are covered during your pregnancy. Please refer directly student health services for further details.
Many student-parents at UCSD take advantage of the California State health insurance and nutrition assistance programs in order to meet their family's health insurance and nutrition needs. Depending on your level of income, Medi-Cal, Healthy Families or AIM may provide a good option for you and your family if the UCSD Voluntary Dependent Health Care Coverage program is not the optimal choice for your family.
The program descriptions below are quoted directly from each individual agency. This information is provided as a supplemental resource for student-parents. Please refer directly to each agency for program details, application procedures and program eligibility.*
Medi-Cal is California's Medicaid program. This is a public health insurance program which provides needed health care services for low-income individuals including families with children, seniors, persons with disabilities, foster care, pregnant women, and low income people with specific diseases such as tuberculosis, breast cancer or HIV/AIDS. Medi-Cal is financed equally by the State and federal government."
Healthy Families is low cost insurance for children and teens. It provides health, dental and vision coverage to children who do not have insurance and do not qualify for free Medi-Cal."
Women, Infants and Children Program (WIC) is a federally-funded health and nutrition program for women, infants, and children. WIC helps families by providing checks for buying healthy supplemental foods from WIC-authorized vendors, nutrition education, and help finding healthcare and other community services."
The AIM program: "If you don't have insurance to cover your pregnancy and are not receiving no-cost Medi-Cal or Medicare Part A and Part B, the Access for Infants and Mothers (AIM) Program may be just the helping hand you and your baby need."
*For questions related to providing UCSD documentation during your health insurance application process, e-mail studentparents@ucsd.edu.
Academic resources
If you are an undergraduate with medical documentation of pregnancy, you may be eligble to participate in the pilot undergraduate priority enrollment program. Contact studentparents@ucsd.edu for details.

If you are a resident of UCSD Affiliated Housing you may use the family friendly study lounge. If you are not a resident and would like access to this lounge, please contact studentparents@ucsd.edu for details.