Student-Parent E-mail Lists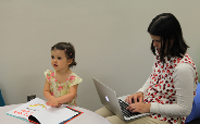 Join a student-parent e-mail list to connect with other students who have families for advice, support, friends, and much more, including:
Family friendly events and special student-parent programs
Family swim for student-parents
Child care solutions, pregnancy and lactation support
Child friendly study rooms
Financial aid resources
Campus government involvement
To subscribe
Spouses, partners, friends and family members of UCSD Student Parents are more than welcome to join our email lists. It is a great way to stay posted about family events. Staff, Faculty and Post-Docs who are parents are also welcome!
To unsubscribe please go to the above link and scroll down to the instructions. 
Student-Parent Organizations
The Grad Parents Network at UCSD and the Undergraduate Student Parents Network are student organizations that are run by student-parents for student parents. 
SUMMER IS FUN, JUNE 2012
This event was organized thanks to generous funding by the Graduate Student Association, Associated Students, Mesa Family Fund and UCSD Health, Recreation and Wellbeing. 
Children wrote "UCSD" using empty Izze drink cans. Thank you Izze for the donation of 400 drinks to support our event.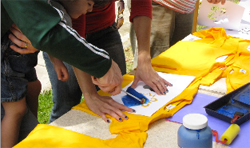 Family Enjoys T-Shirt Stenciling at Summer is Fun 2012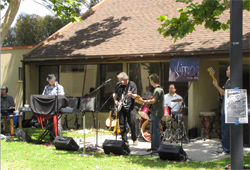 Slippin Band at Summer is Fun 2012
Volunteer
The Undergraduate Student-Parent Network and The Grad Parents Network invite you to join the student-parent initaitive for a family friendly UCSD campus. 
Volunteer for a UCSD student-parent organization:
Vounteer at Family friendly events and special student-parent programs
Maintain Family friendly study room sign-in sheets
Host bake sales or other fund raisers
Help organize an event or support group 
much more...