Who we are
Campus Events (CE) enhances campus life through artistic, cultural, and social events and programs.
CE assists university departments with all aspects of conceiving, planning, budgeting, coordinating and managing student-centered events on the UC San Diego campus. Our department is composed of staff with expertise in producing events of all sizes, including concerts, festivals and campus ceremonies attended by over 20,000 people.
CE provides event management and production services to the Associated Students Concerts & Events Office (ASCE), RIMAC Arena & Field, Student Affairs units, campus departments, undergraduate colleges and student organizations.
Annual events supported by Campus Events include the New Student Welcome Convocation, Sun God Festival, and College Festivals, as well as our ongoing Triton Fest series.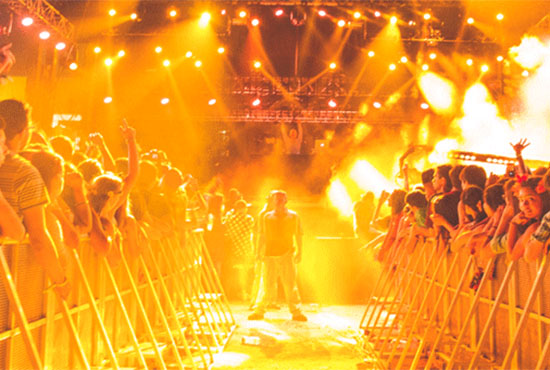 Agreement Oversight
CE provides additional event-related services including:
Oversight and compliance for UC San Diego's for music licensing agreements (i.e. BMI, SESAC, ASCAP)
Oversight, review and approval of all UC San Diego Performance Agreements
Contact Us
Campus Events Office
Price Center East, Fourth Floor
(map and directions)
Phone: (858) 534-3080
Email: campusevents@ucsd.edu
Fax: (858) 822-5005
Mailing Address:
Campus Events Office
Mail Code 0077
9500 Gilman Drive
La Jolla, CA 92093-0077