Student Research
Last Updated: September 12, 2022 8:33:57 PM PDT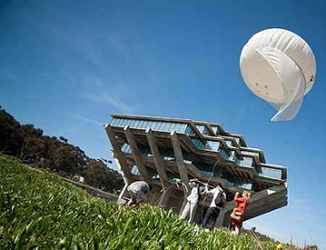 Learn about research opportunities, funding sources, conferences, and more in a variety of disciplines.
UC San Diego is a student-centered, research-focused, service-oriented public university. Research assignments can provide you with valuable hands-on experience and training, no matter what your field of study or major.
Check out the links below as well as the University's student research opportunities page.
REAL Portal
The Research Experience and Applied Learning (REAL) Portal is a resource for undergraduates who wish to contribute original intellectual or creative knowledge and solutions to an area of study through exploration, inquiry, or investigation.
REAL is designed to:
Help students to recognize the importance of research
Provide student support for finding on- and off-campus research opportunities
Highlight student research achievements
Undergraduate Research
Undergraduate Research (UR) empowers undergraduates seeking to become integrated in the UC San Diego research community with the skills to be successful in a post-baccalaureate career. Meet with UR to learn how you can get involved with one or more undergrad research opportunities.
Individual research programs
To get involved in undergraduate research, explore the REAL and UR websites, or visit these other individual program pages: