Athletics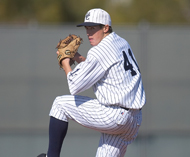 UC San Diego sponsors 23 intercollegiate men's and women's sports at the NCAA Division II level. The Tritons compete primarily in California Collegiate Athletic Association, widely regarded as the premiere conference for DII athletics.
In late 2017, UC San Diego accepted an invitation to the NCAA Division I Big West Conference, and will begin full-time Big West competition in the 2020–21 academic year. Read more about the Tritons' elevation to Division I athletics.
UC San Diego has won a total of 30 national championships, and over 250 national, regional, and conference championships.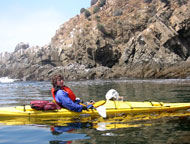 Recreation
Opportunities abound for every student's interest and ability level. Visit the UC San Diego Recreation website for details on:
Get moving:
Sporting facilities
Athletics and Recreation work with student/ staff organizations and the community to maintain and schedule over 100 sports facilities — and to provide support services for special events that improve your quality of life on campus.
On-campus sports facilities include:
RIMAC (Recreation IntraMural Athletic Complex)
3 gymnasiums/ workout spaces (RIMAC, Main Gym, and Rec Gym)
3 swimming pools
Track and field complex
Tennis/ handball courts
Playing fields
Conference rooms
Read more about UC San Diego sports facilities and how to reserve a space.