Athletics and Recreation
Last Updated: August 2, 2022 3:08:48 PM PDT

There's no excuse to be a couch potato at UC San Diego, with hundreds of opportunities to get moving through competitive and non-competitive sports — plus recreational activities and classes across all of the sports facilities on campus.
Athletics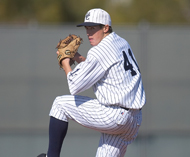 After two decades as one of the most successful programs in NCAA Division II, the UC San Diego intercollegiate athletics program is now a member of the Big West Conference in NCAA Division I.
The Tritons earned 30 team and nearly 150 individual national championships during its time in Divisions III and II, and helped guide more than 1,300 scholar-athletes to All-America honors.
UC San Diego scholar-athletes exemplify the academic ideals of one of the world's preeminent institutions, graduating at an average rate of 91 percent, one of the highest rates among institutions at all divisions.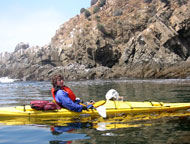 Recreation
Opportunities abound for every student's interest and ability level. Visit the UC San Diego Recreation website for details on:
Get moving:
Sporting facilities
Athletics and Recreation work with student/ staff organizations and the community to maintain and schedule multiple sporting facilities — and to provide support services for special events that improve your quality of life on campus.
On-campus sports facilities include:
LionTree Arena
Multiple gymnasiums/ workout spaces (LionTree, Canyonview, Main Gym, Rec Gym)
Swimming pools
Track and field complex
Tennis/ handball courts
Playing fields
Conference rooms
Read more about UC San Diego sports facilities.