Office for Students with Disabilities
Last Updated: July 12, 2022 12:12:24 PM PDT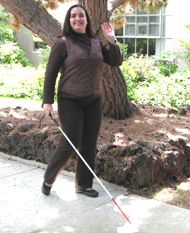 UC San Diego welcomes students with disabilities and dependents who have disabilities (families, children, partners, significant others) in our programs, classrooms, activities, campus living and physical environments.
The Office for Students with Disabilities (OSD) provides resources for the entire campus community.
OSD works closely with all students, including those with temporary and permanent conditions. Its responsibilities include:
Determining eligibility
OSD determines eligibility for modifications, academic adjustments, and other accommodations due to disabilities. Accommodation types can be addressed by 1 of 4 categories:
Classroom
Exam
Program modification
Campus living
Storing student medical documentation
OSD collects and and houses medical documentation, including psycho-educational evaluations for campus decision-making related to the non-treatment of medical/ mental health conditions.
Campus services
Triton Mobility Services offers free, year-round, ADA-compliant campus transportation via cart for students, staff, or faculty with disabilities.
The UC San Diego Library is committed to providing access to library materials, programs, and services for all users.
Referring students to resources on campus (and beyond)
OSD provides information about disability-related resources available to students, including:
Scholarships
Internships
Community-based funding
State agency support
Courtesy referrals for assessment and evaluations for learning disabilities, ADD/ADHD, and psychological and speech/ language pathologists
Advising faculty and staff
OSD serves as a resource for faculty and staff who have questions about how the accommodation process unfolds and comes together at UC San Diego.
Visit OSD
Office for Students with Disabilities (map)
9500 Gilman Drive, Mail Code 0019
La Jolla, CA 92093-0019
Phone: (858) 534-4382
Fax: (858) 534-4650