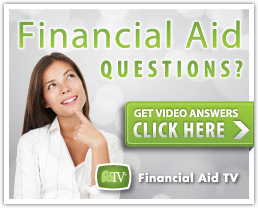 The financial aid process begins as soon as you apply to UCSD. Use this timeline to keep track of important filing deadlines and other events during the year before you enter UCSD. Contact the Financial Aid and Scholarships Office, (858) 534-4480, for specific questions about your file.
November
December
Register for your FSA ID from the Department of Education so you can electronically sign your Free Application for Federal Student Aid (FAFSA).
January
Jan. 1: The FAFSA is available. Make sure to list UCSD school code 001317 on the application, so UCSD will receive your information.
Create a folder to keep all financial aid-related documents in one place.
February
The Department of Education notifies you that your application was processed and provides you with a Student Aid Report (SAR).
March
April
Mid-April: After you file your federal income tax returns, correct any estimated information provided on your FAFSA using the IRS Data Retrieval Tool.
If your Student Aid Report indicates you've been selected for verification: Complete the requested independent verification worksheet and submit it to the Financial Aid Office. Update your FAFSA using the IRS Data Retrieval Tool. If you are not able to use the IRS Data Retrieval Tool, then submit your IRS Tax Return Transcripts.
May
Additional documents/actions deadline, May 1: Check the Financial Aid tool for additional documents or required actions. Submit any additional documents by the deadline to qualify for the best financial aid awards. Additional documents/actions may include verification worksheets, using the IRS Data Retrieval Tool to update your FAFSA, tax return transcripts, and resolving FAFSA processing holds indicated on your Student Aid Report.
Upon admission to UCSD, you'll receive a PAC number (personal access code). Use your PAC to access your financial aid status and official financial aid awards using the Financial Aid tool.
Set up your UCSD e-mail account as soon as possible, and check your e-mail in-box often, for important communications from the Financial Aid and Scholarships Office. These messages may include requests for additional information to complete your application or to view and accept your official financial aid awards.
June
Graduate departments begin to notify the Financial Aid Office of any department support you'll receive. (This needs to happen before the Financial Aid Office awards any other funding.)
Continue to check your ucsd.edu e-mail account often for important communications from your department and the Financial Aid and Scholarships Office.
Begin saving money for expenses that you'll need to pay before you receive your fall quarter financial aid.
July
If your department has notified the Financial Aid and Scholarships Office of your department awards, the Financial Aid Office will determine your eligibility for Direct Unsubsidized and/or Grad PLUS Loans.
Review your financial aid status and view and accept your awards using the Financial Aid tool.
If you're receiving any other support (including employment) not included on your financial aid award notification letter, notify the Financial Aid Office.
If you've accepted an Unsubsidized Loan and/or Grad PLUS Loan:
Continue to review national competitive scholarships and outside agency scholarships so you can meet application deadlines. Many require references, essays, and application forms that take time to complete. Carefully follow the application instructions required by each scholarship.
August
Enrollment continues through September.
September
Enroll in direct deposit by the first week of September. As soon as university charges are taken from your account, any remaining award funds will be deposited into your bank account.