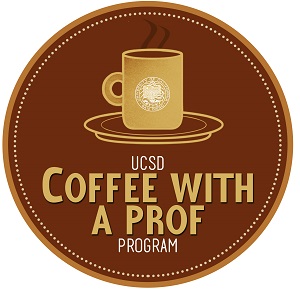 The Dine-with-a-Prof and Coffee-with-a-Prof programs allow you, the student, to meet, dine or have coffee, with an esteemed faculty member or graduate teaching assistant in order to gather insight concerning a course or career opportunities in your field of study. This is a complimentary program provided by the undergraduate colleges.
Guidelines
Undergraduate students may participate in the Dine-with-a-Prof and Coffee-with-a-Prof programs once per quarter for each program during the academic year. Neither program is available through summer sessions.
How to participate
Contact your professor or graduate teaching assistant and extend a meeting invitation. Work together to choose a date, time, and location to meet over coffee or a meal.

See lists of approved dining and coffee locations below
Use the invitation example below, if needed

After your professor or TA has confirmed the details, complete and submit the online application below by Week 5 to sign up for one of the programs.

Check your College's hours of operation and then stop by to pick up your voucher.

The voucher will look like a gift card and is your "ticket" to complimentary coffee or meals for you and your professor/TA.

Your professor or TA will need to be present to redeem your coffee or meals at a participating location.

If you sign-up and do not pick-up your voucher after two business days, your voucher will be forfeited.

Note that each college has various hours of operation and a slightly different process for distributing vouchers. It may not be possible to pick up a voucher on the same day. Check with your College for details:

After you pick up the voucher, confirm the meeting time with your professor/TA and then meet up! Redeem your voucher at one of the authorized locations. Your professor or TA must be present. Turn in the voucher to the attendant to receive the funds for your coffee and/or meal.