Academic Success: Campus Resources
Last Updated: September 7, 2022 2:45:37 PM PDT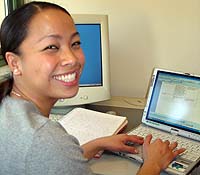 Find learning opportunities and campus resources to help you reach your maximum academic potential.
Explore these links and take advantage of these programs and services — they're here to help you!
If you're looking for help with a specific class or subject, see the list of tutoring and study programs.
Study skills & general academic support
Academic integrity
Advising
Books & supplementary materials
Communication skills
Organizations & clubs
Research opportunities
Transfer student support