Tutoring and Study Programs by Department
Last Updated: March 2, 2023 3:40:36 PM PST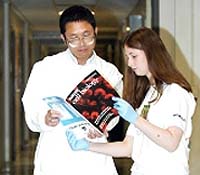 UC San Diego offers numerous tutoring and study assistance programs, most of them free of charge. Use these links to find a tutoring or support program that's right for you.
Even if you don't see your subject or class listed, many departments still offer private tutoring for a fee. Check with the department or your college advisor for details.
Also, be sure to check out other academic resources available at UC San Diego.
If you have questions or need further help:
Ask your professor or TA for advice or private assistance.
Contact the Student Affairs advisor in your department, or your college advisor.