Financial Resources for Students with Dependents
Financial Resources for Students with Dependents
Last Updated: May 2, 2023 9:48:19 PM PDT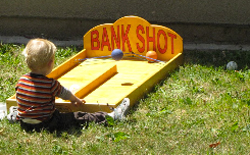 Learn about financial aid resources for students with dependents.
UCSD financial aid for students with dependents
UC San Diego's Financial Aid & Scholarships Office is a "family friendly" office, and we are here to serve you. Be aware of the following important information that may assist students with dependents.
If you pay child care costs, you may submit a budget add-on to document the costs. This form is on the Financial Aid & Scholarships Office website.

If your rent exceeds what is in the basic budget, generally designed for a single student, you may request a budget add-on for the higher rent in on campus family housing or off campus housing. This form is on the Financial Aid & Scholarships Office website.

If you are having difficulty meeting your expenses, then please visit the Financial Aid office for assistance with any financial concerns. We are here to support you as you work towards your graduation.
Please also visit the Financial Aid & Scholarships Office for further procedures and deadlines.
Undergraduates families, you may be eligible for the Blue and Gold Opportunity Plan to help pay for your UC education (available systemwide). Also consider applying for a scholarship to help decrease your UC San Diego costs.
In addition, there are additional resources available for Students with Dependents in the Graduate Division. Therefore, we encourage you to visit their Students with Parents webpage. 
UCSD Medical Assistance Fund Offering 
The UC SHIP Reserve Fund Investment Committee (RFIC) granted funds to UC San Diego for distribution to students with a financial hardship, to assist the student in paying their out-of-pocket medical expenses that exceed $500 up to the in-network individual out-of-pocket maximum.
All graduate and undergraduate students and dependents who are currently enrolled in UC SHIP, and enrolled for at least one term before the date of the medical service, are eligible. The medical service date must be during the 2020-2021 plan year. Student must have no outstanding financial balance with their campus and have applied for charity care from the provider of service.
Please learn more about the fund, application process, and other details by visiting this website.
Off-Campus financial resources
As we become aware of other levels of aid available in the surrounding community, we will provide them below. 
"The California Earned Income Tax Credit (CalEITC) offers support for low-income, working Californians. You may be eligible for up to $3,417 cash back or a reduction of the tax you owe."
"The Young Child Tax Credit (YCTC) provides a credit up $1,083 per tax return for Californians who qualify for CalEITC and have a child under 6 years old."
Note: The information above is quoted directly from the links provided for each program as an informational resource for UCSD student-parents. Please refer to each individual agency for application procedures and eligibility.