Recreational Activities & Home School Resources for Student Families
Recreational Activities & Home School Resources for Student Families
Last Updated: May 2, 2023 10:01:15 PM PDT
Learn about recreational activities available to students and their families at UC San Diego. In addition, we understand that you may be home-schooling your dependents or want to assist in their learning at home, so we have also provide section with some home-school resources.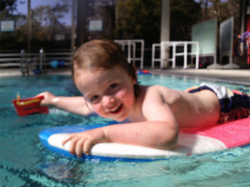 Undergraduate and graduate students are eligible to use all UC San Diego sports facilities including RIMAC, the Main Gym, and the Canyonview Aquatic Complex. Just present your campus card (or UC San Diego Recreation Card during summer only).
Children ages 9 and under may enter free with an adult card-holder. Children and dependents age 10 and older may apply for a Recreation Card to use campus facilities.
Check out the wide range of recreation classes and workshops offered for students each quarter — as well as their youth programs.
UC San Diego Recreation
UC San Diego Athletics
Junior Triton Club: 

The 

Junior Triton Club

 is an exclusive membership for children in eighth grade or younger designed to provide an engaging experience for young Tritons. As a member, you will encounter the excitement of UC San Diego Athletics, have unique opportunities to interact with scholar-athletes, meet other young fans, and of course 

HAVE FUN!!!
More youth camps & family activities
Birch Aquarium: Discounted student admission prices, plus:


Summer Learning Adventure Camps (some financial aid may be available, and children with special needs are supported)

Check out the virtual events and resources offered by the Birch Aquarium while they're temporarily closed to the public.

Box Office: Student discounts are available for concerts, movie theaters, Southern California theme parks, harbor cruises, and San Diego Padres games.
Youth Camps and Enrichment Programs: Visit this Blink page for links to more summer and year-round programs for children and teens.
PBS Kids Daily Newsletter: Subscribe to this newsletter from PBS that offers activities and tips for helping kids play and learn at home.

ArtsEducation@Home from The Kennedy Center: Online arts education resources for students of all ages.
Home School Resources & other academic resources
California State PTA: Curated list of resources from the California State PTA.
Math Enrichment: 

Math Enrichment is an independent summer program for students entering Kindergarten through Grade 11. Math Enrichment was created in the summer of 2002 as a summer school with the goal of setting a model for teaching practices in mathematics that would allow students to excel at their own level while addressing individual learning styles.