Health Insurance for Students with Dependents
Health Insurance for Students with Dependents
Last Updated: June 16, 2023 11:11:55 AM PDT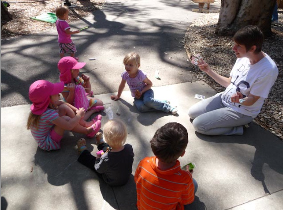 Learn about UC San Diego health insurance resources for students with dependents.
Health insurance for you as a student
As a student, you have access to the University of California's Student Health Insurance Plan (UCSHIP).
Note: UCSD automatically enrolls all registered students into SHIP. If you are already covered by another insurance plan and wish to opt out of SHIP and have the SHIP fee waived, you must apply for a Health Fee Waiver through TritonLink. A new waiver must be submitted for each academic year. Visit Student Health Services' website for full details.
UCSD health insurance for non-registered students and your eligible dependents
The UCSHIP offers voluntary coverage for non-registered students and eligible dependents of students who are enrolled in the plan. See UCSHIP for Non-Registered Students & Dependents for more information, including coverage and enrollment periods, how to enroll, and covered benefits.
California health insurance and nutrition resources
Many Students with Dependents at UCSD take advantage of the California State health insurance and nutrition assistance programs in order to meet their health insurance and nutrition needs.
Depending on your level of income, Medi-Cal or a plan through Covered California may be a good option for you if the UCSHIP Voluntary Coverage for Dependents does not work for your family.
The program descriptions below are quoted directly from each individual agency. This information is provided as a supplemental resource for student-parents. Refer directly to each agency for program details, application procedures, and program eligibility:
"Medi-Cal is California's Medicaid program. This is a public health insurance program which provides needed health care services for low-income individuals including families with children, seniors, persons with disabilities, foster care, pregnant women, and low income people with specific diseases such as tuberculosis, breast cancer or HIV/AIDS. Medi-Cal is financed equally by the State and federal government."
"Women, Infants and Children Program (WIC) is a federally-funded health and nutrition program for women, infants, and children. WIC helps families by providing checks for buying healthy supplemental foods from WIC-authorized vendors, nutrition education, and help finding healthcare and other community services."