Child-Friendly Study Areas 
UC San Diego offers 2 child-friendly study rooms — rooms with children's books and activities where you may supervise your children while you study.
Note:
Please be aware that these rooms are designed to be used during direct adult supervision only.
Parents, not the university, are completely responsible for their child(ren's) safety and actions at all times.
Never leave a child of any age unattended for any period of time, as such action would jeapordize the availability of this service.

Please clean up after yourselves and do not leave outside toys or food inside the room when you leave.
If other students are using the room when you arrive, please be aware that they must vacate the room for library patrons who have children. If you need assistance, just ask library staff. 
Nursing mothers and fathers with bottle-fed infants are welcome! Crawling infants may crawl around while the parent studies.
Happy family study time! 
Located on the main floor of the UCSD Geisel Library in the Science and Engineering wing, the room is open during normal library open hours.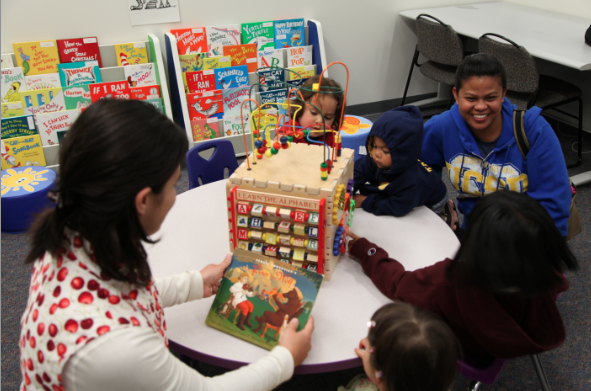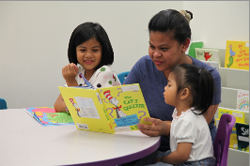 Located at UCSD Mesa Graduate and Family Housing at Community Room, 9184 Regents Road.
This room is great for studying, social events, play dates and more!
The room is accessible 24 hours a day, 7 days a week with a code given to residents of Mesa Housing.
If you are a non-resident and would like to request access, please email rsotten@ucsd.edu and copy studentparents@ucsd.edu with your request.