Pregnancy Resources
Last Updated: May 2, 2023 10:11:02 PM PDT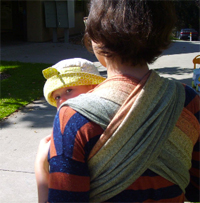 Learn about support resources for students who are pregnant or expecting to be pregnant.
Contrary to popular myth, it is far from necessary to "drop out" of college when you start a family. As an expecting parent there are many options for you:
You may take a limited leave of absence, re-enroll part-time, and then come back to school full time.** 
You may also choose to remain in school full time, the entire time. 
At family housing you can always take summers off and remain in your apartment. 
Student-parents who live off campus can qualify for continuous reduced course load.**
There are specific requirements for part-time and leave of absence eligibility and documentation is required, but please know there is an established support network here for you. 
In addition, please visit our Women's Center website for additional resources.
Note: Academic, housing, and financial aid leave of absence policies differ for undergraduates and graduates; please review the full policies before you make a choice.
Find support during your pregnancy (and beyond):