Resources for Students With Dependents
Last Updated: March 16, 2023 2:00:15 PM PDT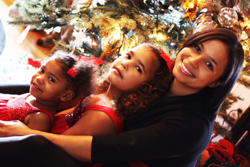 Welcome UC San Diego Students with Dependents.
The University of California San Diego (UCSD) Students With Dependents website is here to assist students, who may identify as a student parent, caregiver, and guardian, in navigating the resources available to them on and off campus.
Students with dependents have many responsibilities. The University of California San Diego supports your academic achievement amidst the unique challenges and additional responsibilities you face as a Student with Dependent(s).
Browse through the web pages in this section to become familiar with the services and resources that are available to you as a Student with Dependent(s).


Connect with other Students with Dependents
Follow us on our official UCSD Students with Dependents Instagram Page. We will use this page to post events and also connect followers.
If you are looking for a student-run group to connect with other Students with Dependents, then you can visit the Students Parents At UCSD Facebook group (student-run).
In addition, if you would like to join the Parents and Caregivers (PAC) student organization, then please click here. PAC also create blogposts that relevant to the the Students with Dependents experience. You can check out their blog here. 
If you play the dual role of being a faculty or staff member, or you would like to connect with just other parents, guardians, and caregivers, then please check out the Parents, Guardians & Caregivers Association - UC San Diego Facebook page to connect with other students who have families for advice, support, friends, and much more.
If you are interested being informed of community events and resources or staying connected, then please take a moment to fill out this UC San Diego: Students with Dependents Engagement Form and subscribe to our listserv. 
 In addition, please check our calendar below for any upcoming events! 
---
 New Announcements
Hello, my name is Bianca Barreto (she/her) and I am the new Students with Dependents Coordinator. 
I previously attended UCSD and became an alumna in 2019. 
I am honored to fill this role and excited provide more resources and advocacy for this student population while eliminating equity gaps.
---
Listen to a podcast that we had participated in Spring 2021!
TRITON TOOLS & TIDBITS: Students with Dependents
Do you care for a child or loved one and are working on your degree. This episode shares resources to support you and an opportunity to connect with other students with dependents at UC San Diego.
If you have any questions, concerns, or would like to provide updated information, please feel free to contact the Students with Dependents Coordinator, Bianca Barreto, via emailing
b2barreto@ucsd.edu
.